Posted by Sophie G on 14 May 2015 07:42 AM
To crop a photo:
Click once on the photo and use the blue dots on the edge of the photo to change the shape.
NOTE: The green dot can be used to change the angle of the photo.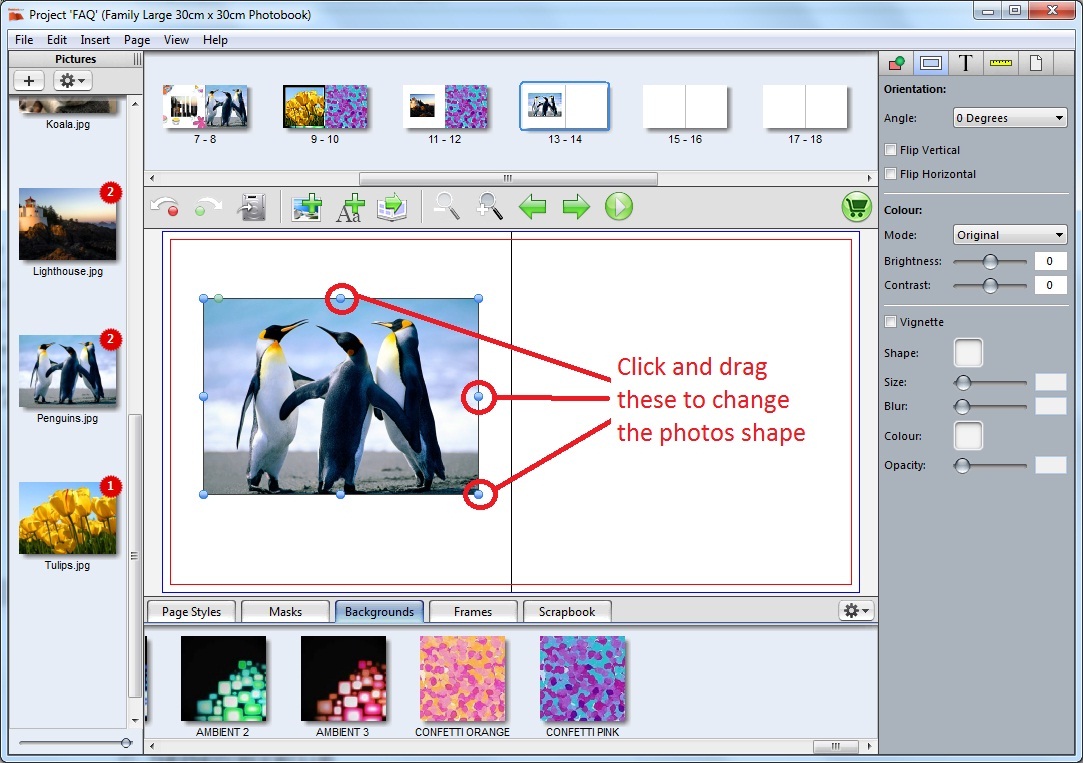 To change the crop of your photo, double click on the photo. A Crop Picture window will appear. Use the bottom right corner to change the size of what will be viewable.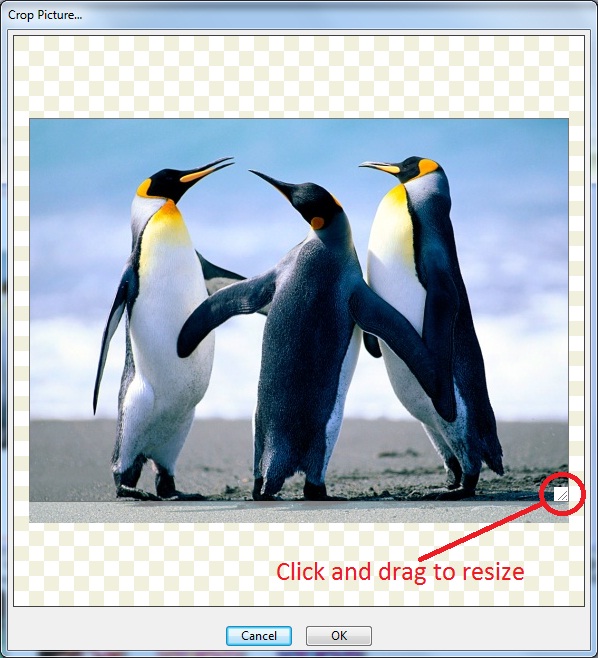 You can now click and drag around the viewable area.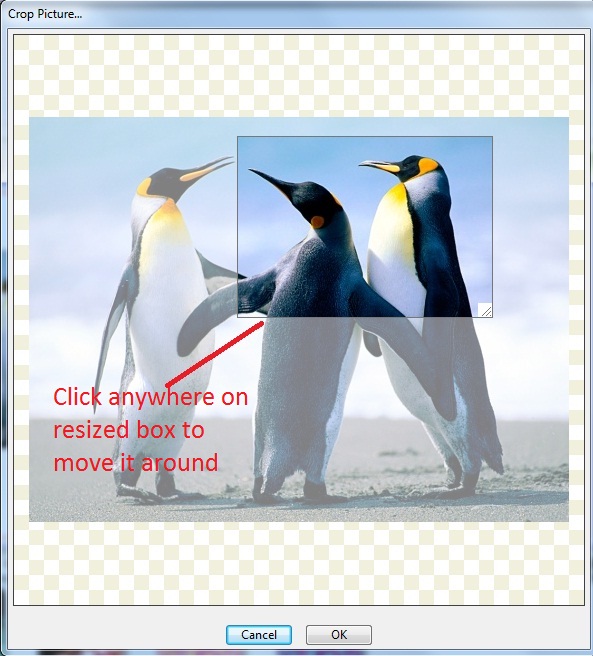 Your picture is now cropped!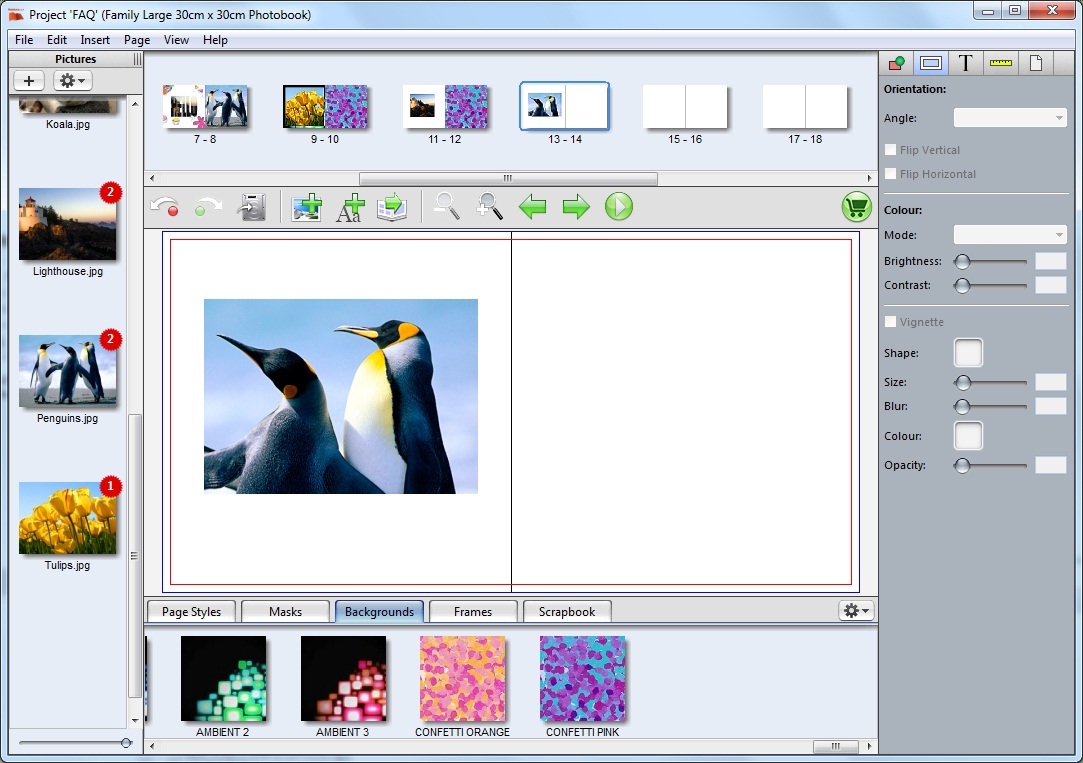 ---