Creating a Lay Flat Photobook
Posted by Sophie G on 16 September 2015 03:46 PM
To create a Lay Flat Photobook you will need to open your software and click 'New (Create a New Project)'.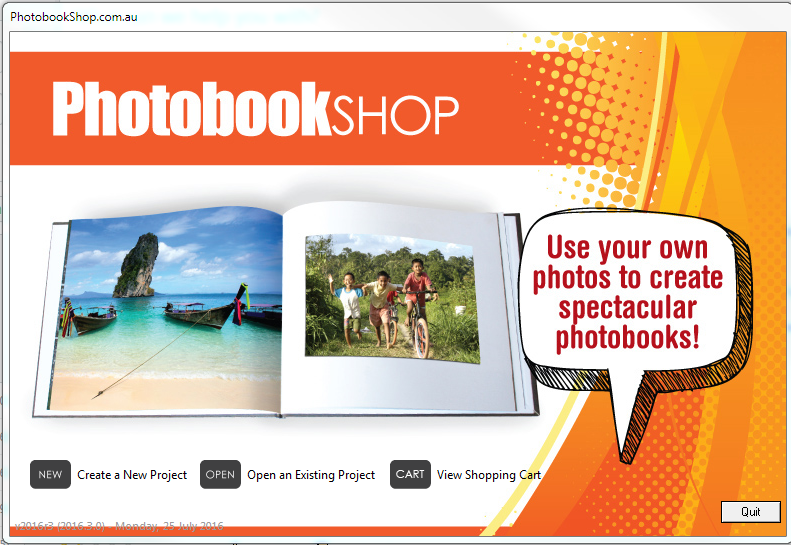 Select 'Photobooks - Specialty Books'.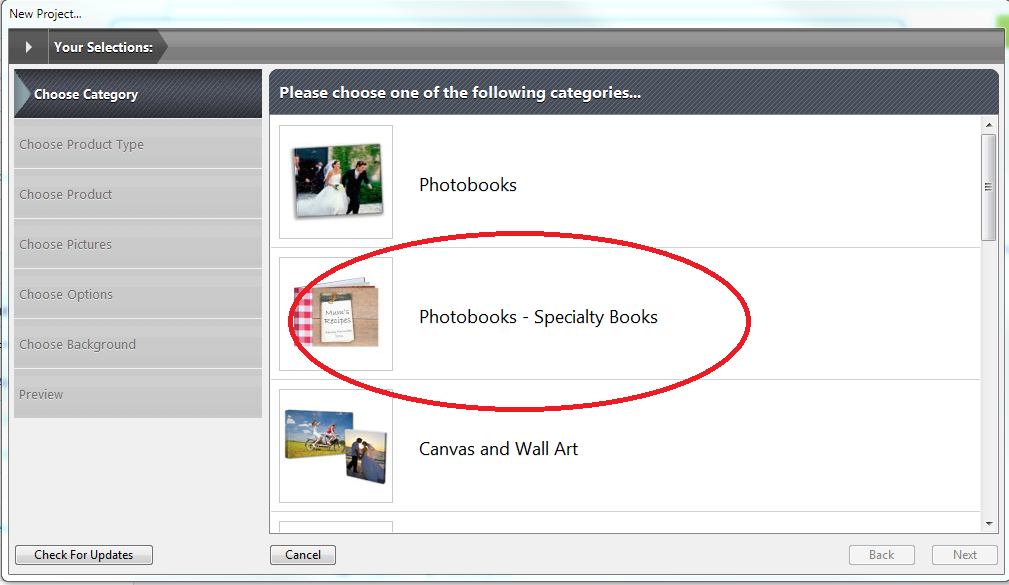 Select the 'Lay Flat Photobook Collection'.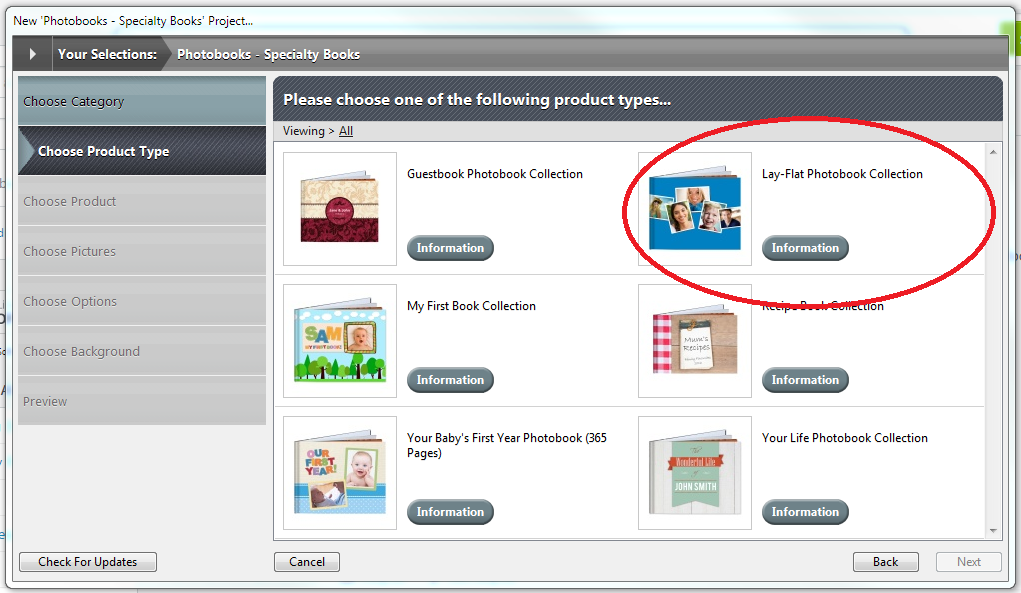 It is very important that you select your photobook from this collection, otherwise it will be printed as a normal photobook.
If you cannot see the 'Photobooks - Specialty Books' collection you may need to click 'Check for Updates' to download it.
If you have already started your photobook in a different standard template, you can add the Lay Flat pages upon checkout. Please see screenshots below of where you can do this.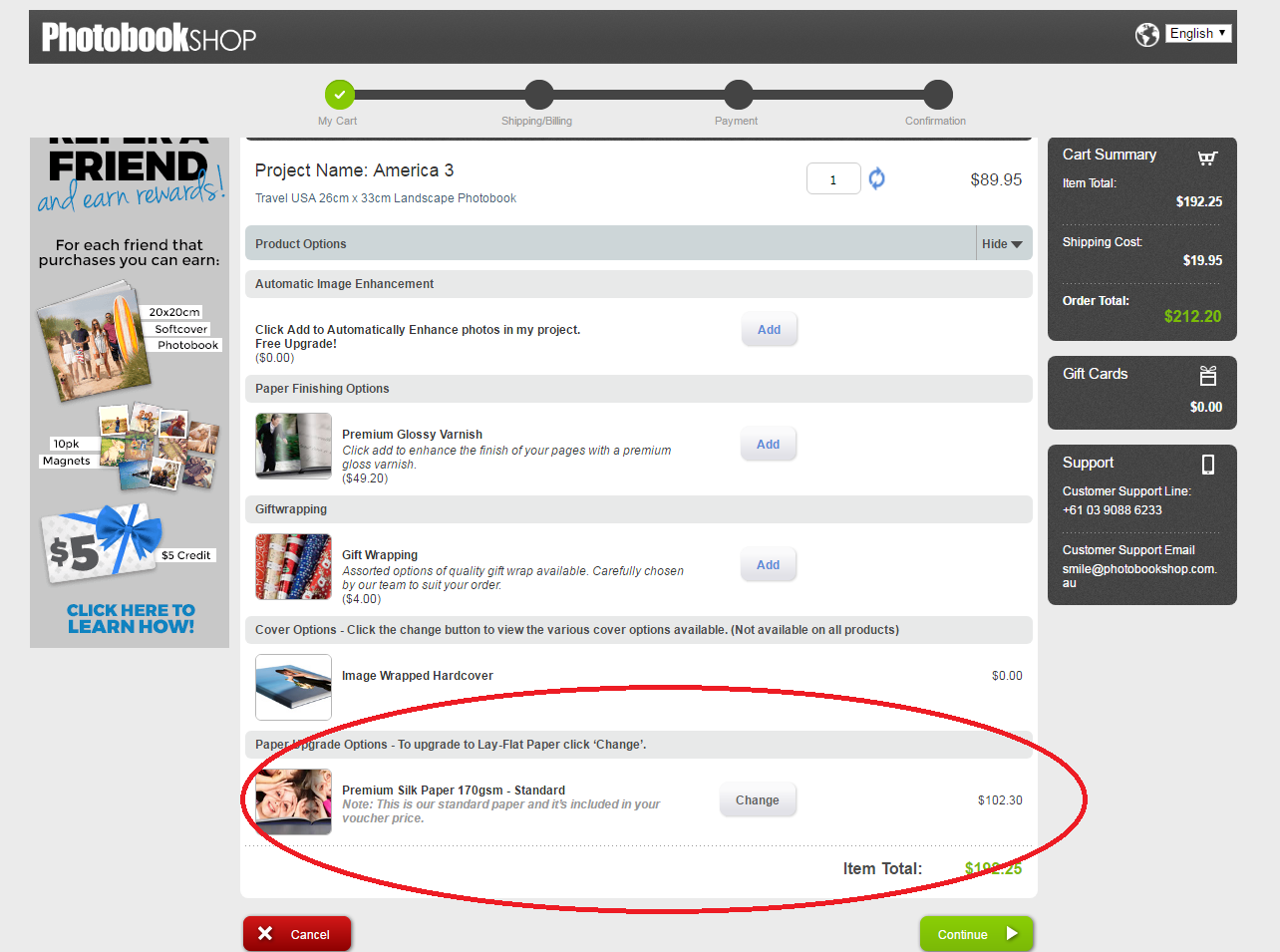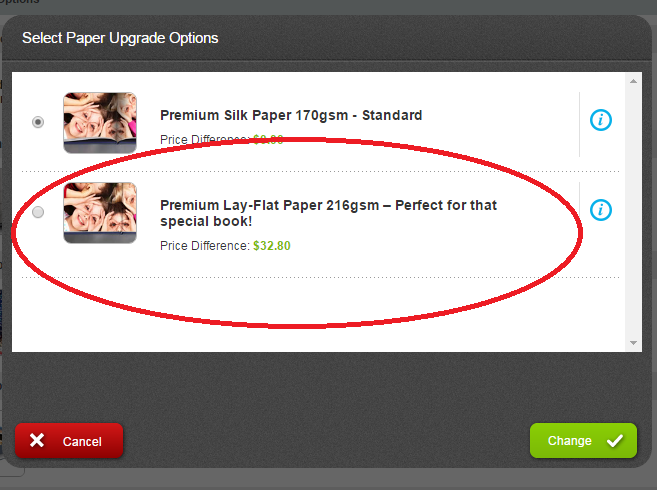 Please note that if you use a Lay Flat voucher to order a normal photobook, it will not be printed as a Lay Flat.
We offer the Lay Flat Photobooks in the following sizes: 22cm x 28cm, 26cm x 33cm & 30cm x 30cm.
It is not currently available for the 20cm x 20cm, A5 & A4 Photobooks.
The extra cost for Lay Flat pages is:
22cm x 28cm - $0.25 per page
26cm x 33cm - $0.40 per page
30cm x 30cm - $0.40 per page
---