Where do I find the A5 Softcover Photobook?
Posted by Sophie G on 12 April 2017 02:46 PM
To create an A5 Sotcover Photobook, open the software and click on 'New (Create a New Project)'.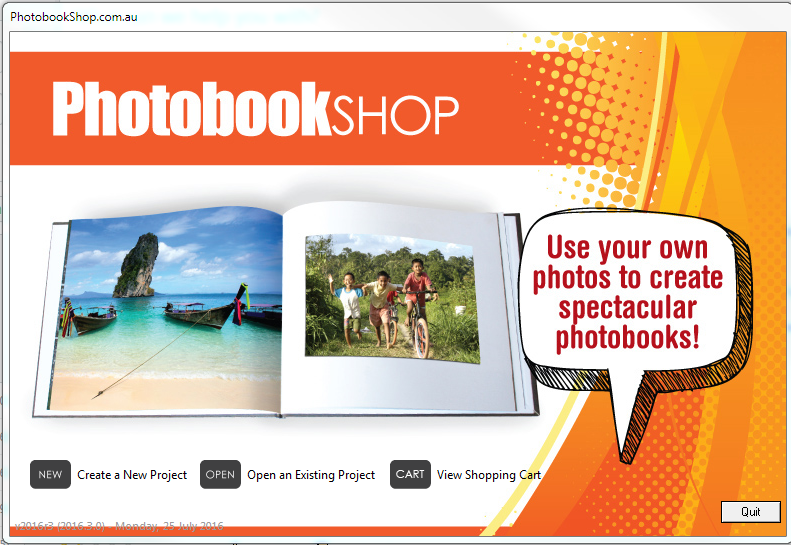 Click on Photobooks.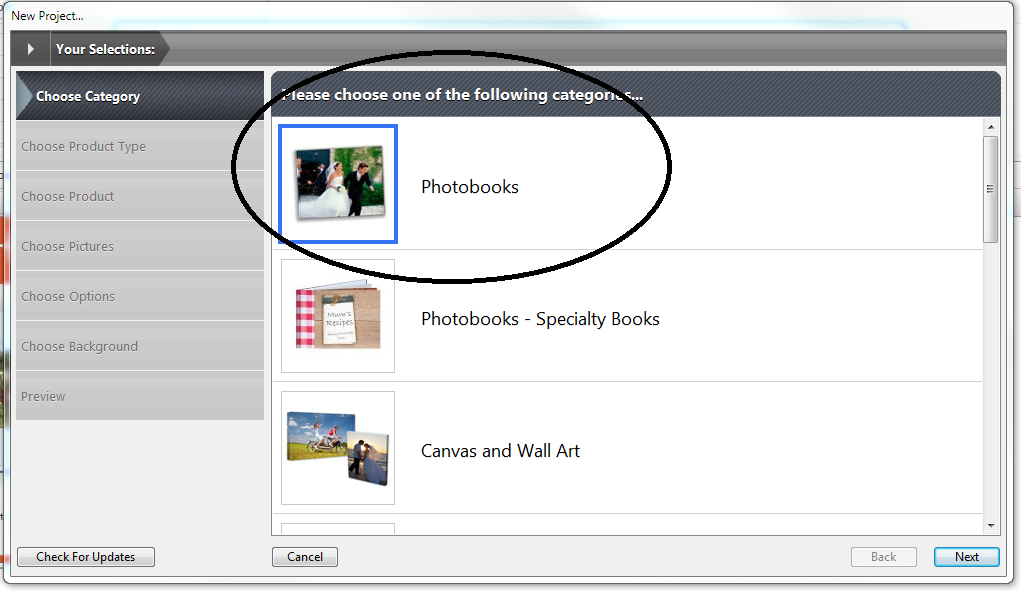 Click on the 'Standard Photobook Collection.'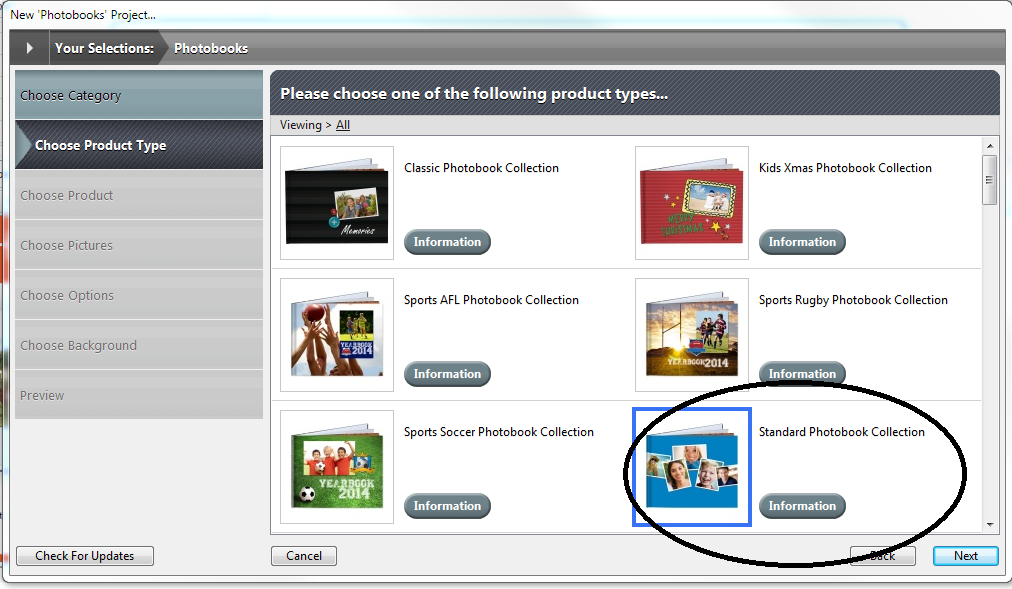 Scroll down and select 'Standard A5 Landscape Softcover Photobook'.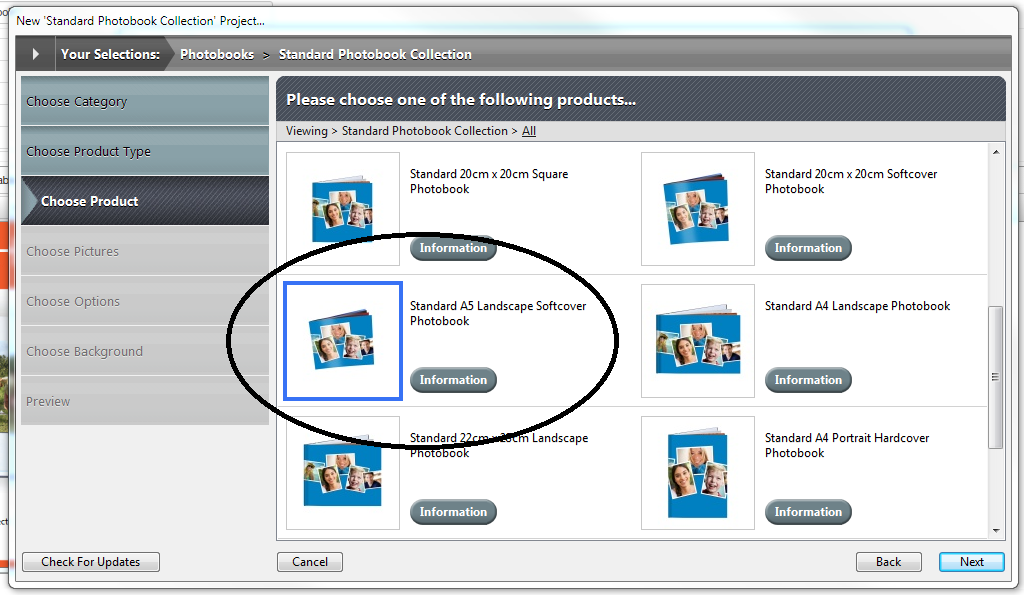 ---