Delete photos in the online designer
Posted by Sophie G on 13 May 2021 11:53 AM
To delete photos from your project in the online designer, click on the grey arrow to expand the picture list.
You can then click on the photo you would like to delete, then click the rubbish bin icon.
Please note that you cannot delete a photo if you have used the photo in your project.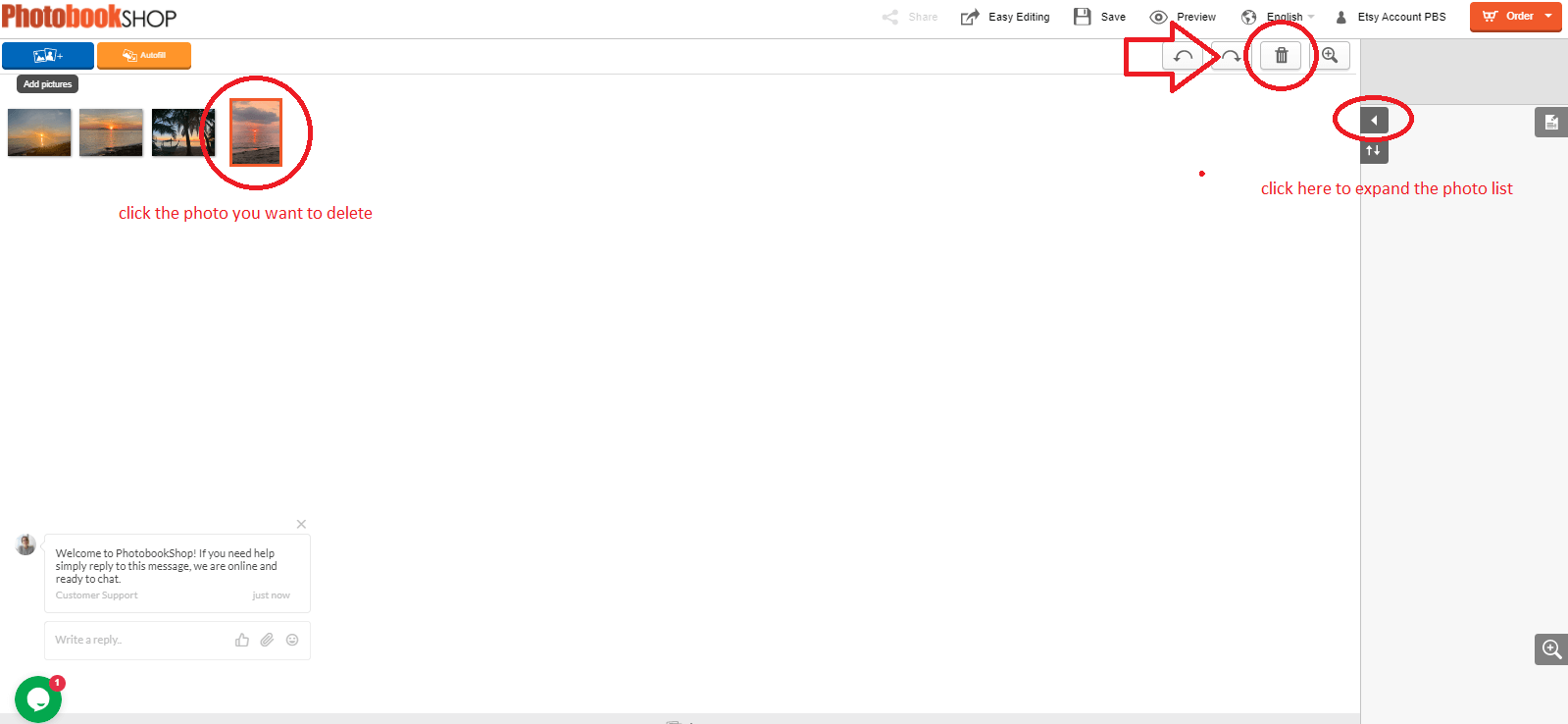 ---