Knowledgebase
Posted by Sophie T on 13 May 2015 03:08 PM
Before installing our software we reccommend that you download the Google Chrome Web Browser and set it as your default browser, which is an option you will see during the installation. Google Chrome can be downloaded from here: https://www.google.com/chrome
2. Register your details to create an account. If you have made a product before and already have an account with us our website will detect this and wont change anything in your current account.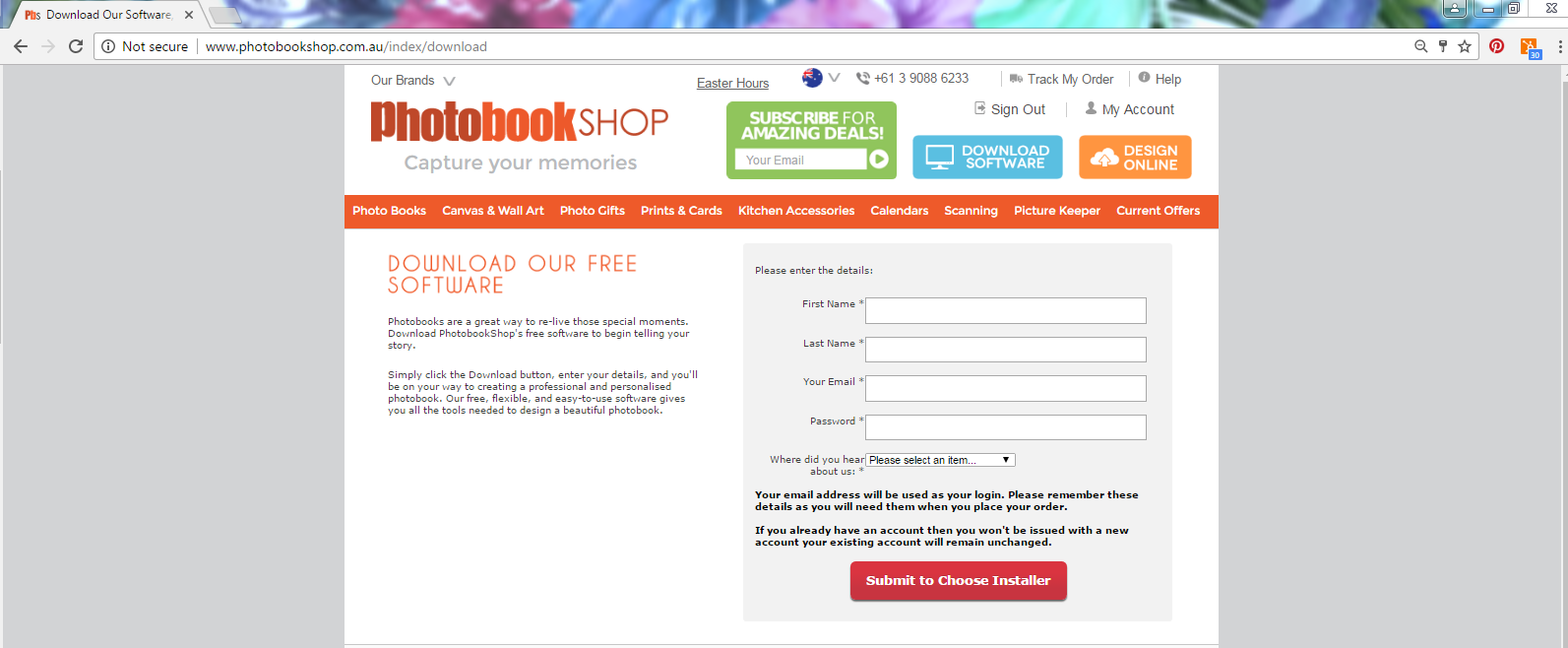 3. Once you click 'Submit to Choose Installer' you will see the options to download the Windows and Mac version of the software.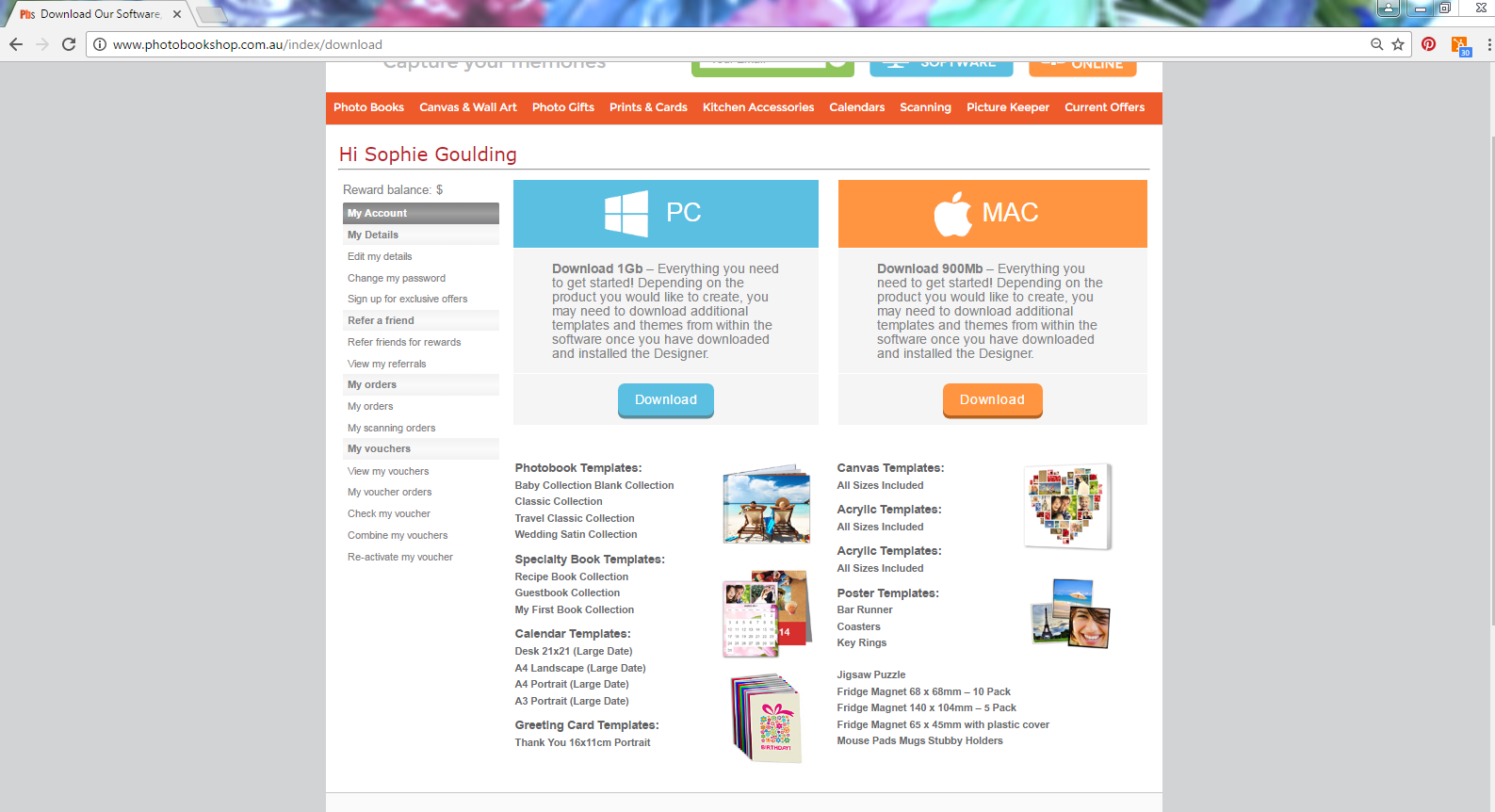 4. Click on and run the downloaded file.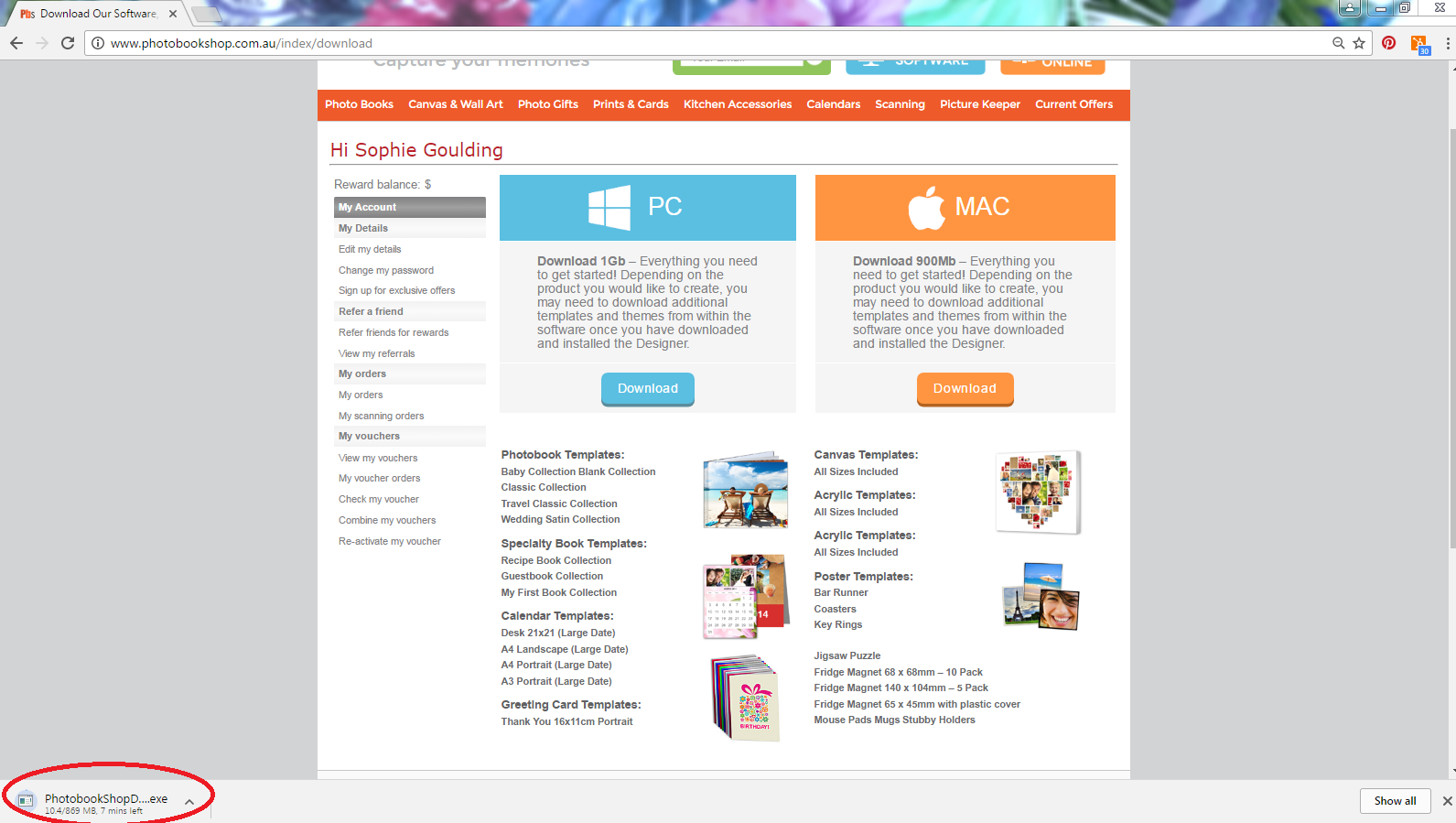 5. Complete installing the software by following the simple prompts during the setup wizard.
6. Once installed you may need to run an update to find the latest design styles for the product you intend on ordering.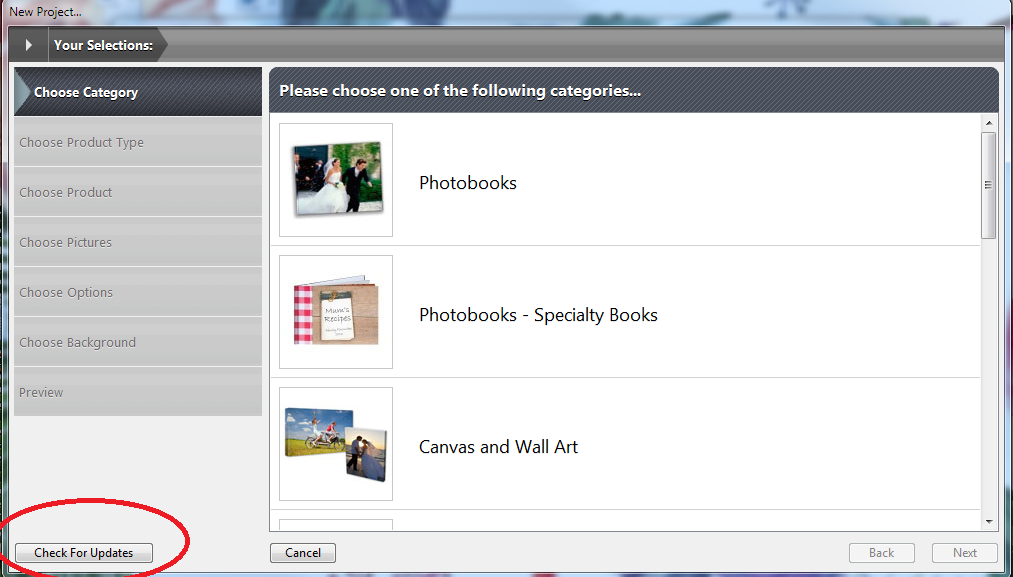 If you have any trouble downloading the software, please contact our friendly Customer Support Team who can organise a copy to be sent out to you on CD or USB.
---